Our Purpose
We believe that God has called us as a local body of believers in Jesus Christ to join Him in His work of redeeming mankind and restoring people to a personal, intimate and loving relationship with God through Jesus Christ. we accomplish this task by sharing our knowledge of God's love with others and showing htme how they can become part of the family of God.

We believe it is our responsibility to actively demonstrate the love of God toward others, both within and outside the church. We strive to grow in our understanding of God and in our ability to carry out his commands as stated to us in the Bible.

I pray that out of his glorious riches he may strengthen you with power through his Spirit in your inner being, so that Christ may dwell in your hearts through faith. and I pray that you, being rooted and established in love, may have power, together with all the saints, to grasp how wide and long and high and deep is the love of Christ, and to know this love that surpasses knowledge--that you may be filled to the measure of all the fullness of God." - Ephesians 3:16-19





Powered by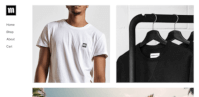 Create your own unique website with customizable templates.